The Spine Institute in the News
Over the years, some of the Spine Research foundation's work has been featured on national as well as local TV broadcasts.
Latest news
Visit our
media library
for access to all of our news videos.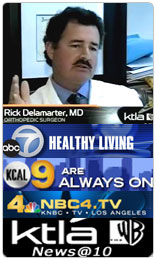 The Spine Institute is often in the news pioneering new treatments to help the reported 34 million Americans 18 years and older who suffer lower back pain, and another 9 million who suffer neck pain. Watch the news coverage
here
.